petternut wrote:
I have one of very similar date which came from the Green King brewery.

cheers
Roland
Hi Roland,
The Greene King Brewery isn't far away from where I live, so your engine was originally sold local to me.
Do you have any photographs of your engine? I would be pleased to see a some photo's of your magneto bracket and drive gears if possible. As I have previously said (by email) my engine has a Bosch ZE1 magneto fitted (non-original) on a home-made bracket. Due to the magneto being the opposite rotation to the factory magneto this has been fitted on the other side of the crankshaft. See the photographs below: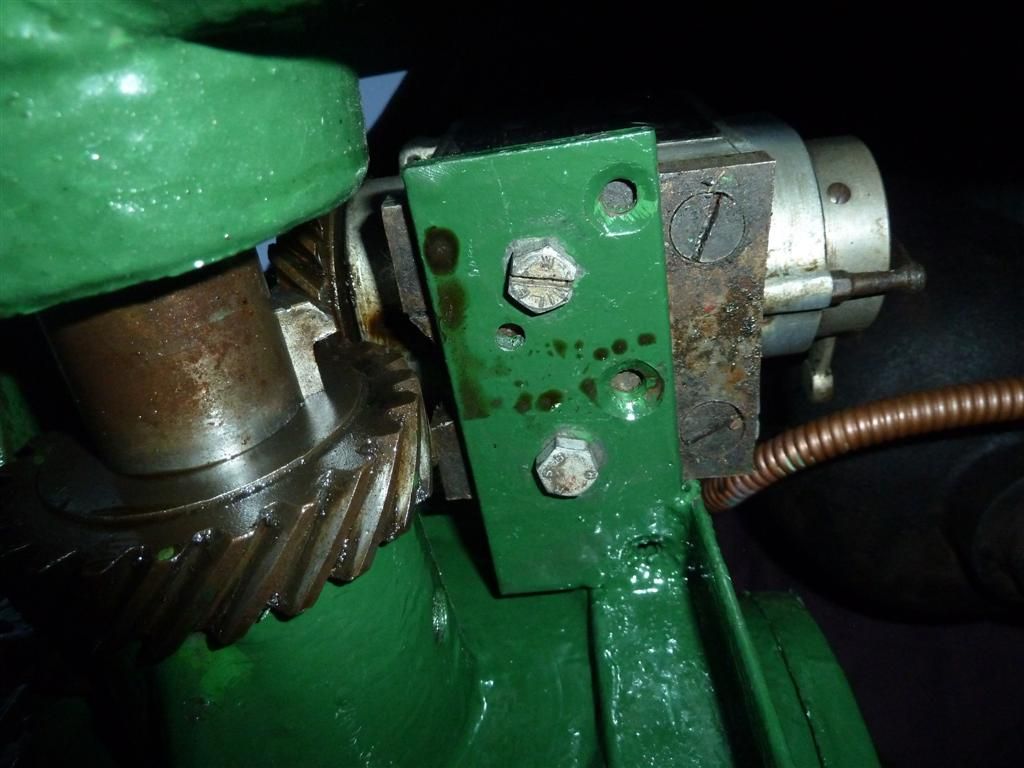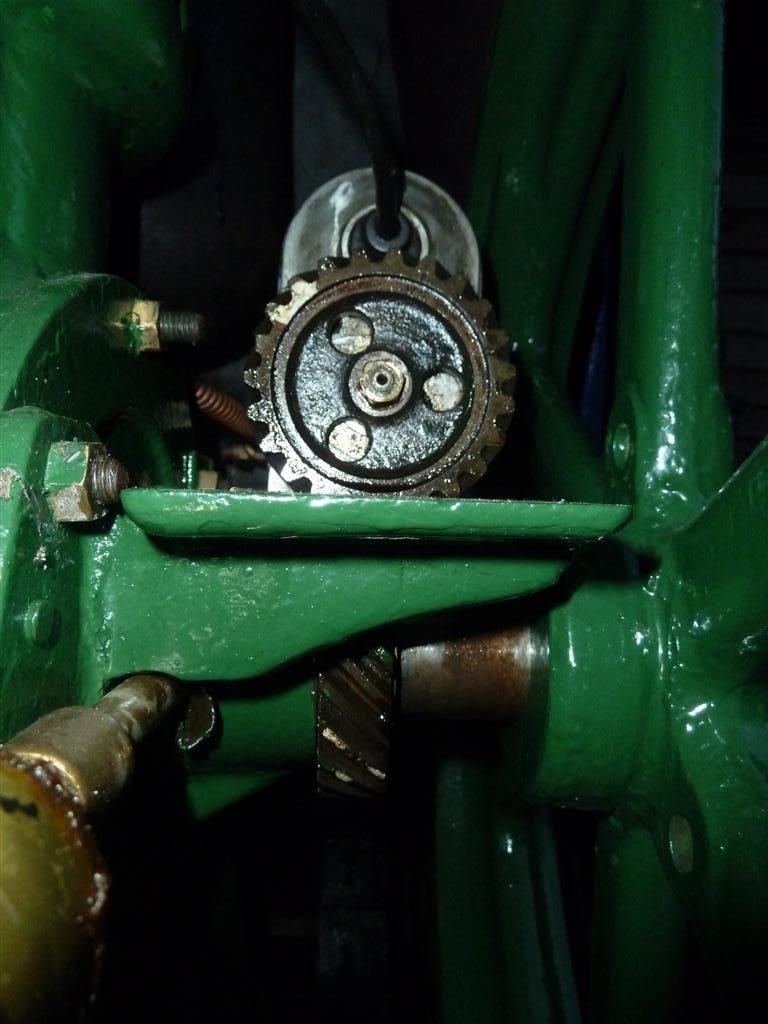 This photo shows the difference in height between the top of the original magneto bracket (bottom of wooden marker), and base of the Bosch ZE1 magneto. Measures around 10-15mm. However, the magneto drive gear is currently positioned a little off centre from the centreline of the crank, and the skew gear teeth on the mag and crank fully mesh, so perhaps there is sufficient tolerance here to make the Bosch ZE1 engage sufficiently when mounted on the original bracket?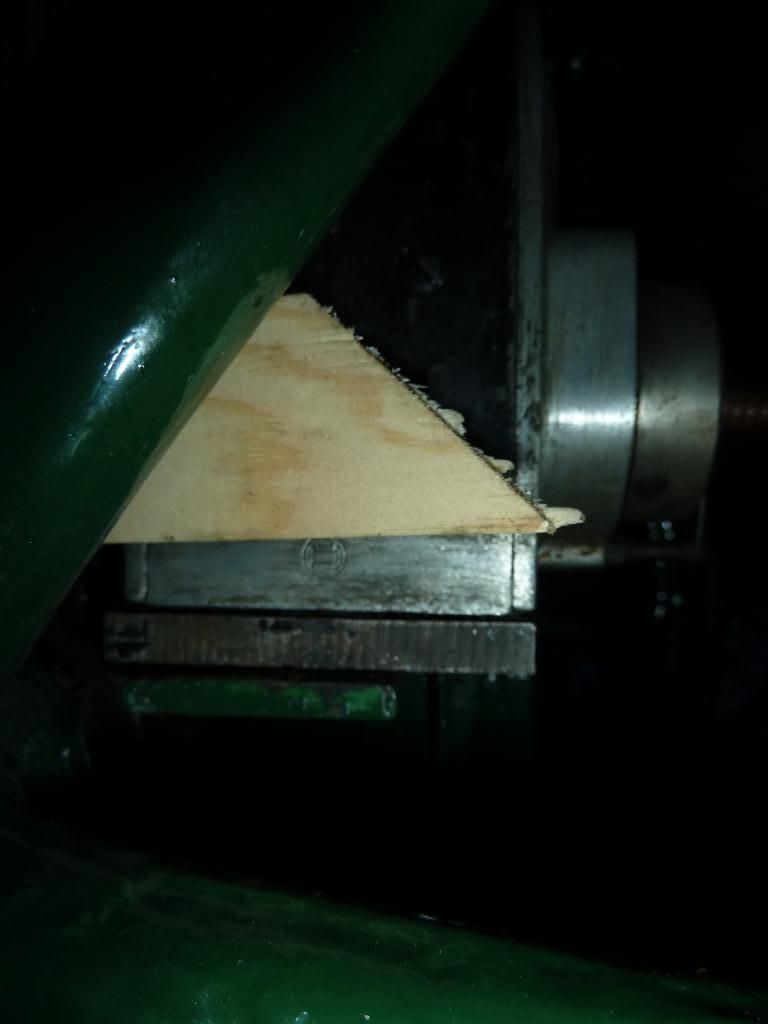 My magneto bracket measures 2 5/8" long (measured perpendicular to the crankshaft), and 3.75" wide (measured parallel to the crankshaft). It has obviously been drilled at sometime for another magneto, but I assume the 4 no. larger holes are where the original magneto would have been mounted. Are you able to advise what magneto my engine is likely to have been originally fitted with? I assume a Thomson Bennett AC1 or AC1Z from your website?
I was hoping to change the direction of rotation of my Bosch magneto, and fit this onto the original magneto bracket, but it appears that the splindle of the Bosch mag would sit too high to allow the skew gears to fully mesh if installed this way! I assume the TB AC1 mag is shorter between the centreline of the spindle and the base of the mag? This is a shame as I thought I could have made this work by leaving the magneto rotation as it is, and refitting the crankshaft skew gear the other way round so that it would turn the mag the right way when mounted on the original mag bracket! I think this would have worked, but it appears the mag bracket is too high for the skew gears to fully engage if using the Bosch ZE1.
I look forward to hearing from you.
Regards,