Ive been working on a smallish project for some time now which i will post pictures of in the near future, I thought i would share my solution to not being able to find correct size cast iron wheels.
I was lucky to have a wheel loaned to me of correct pattern i require just the size is too small.I have chosen to make my wheels 18" and 22" in diameter.
I tried every where i could to obtain the correct size seem welded pipe and just have the rims cut to size but no joy!!
So with a lot of thinking and gear grinding I chose to make a ring roller the first attempt did not go to well the the jack put far to much load on the bearing housing and it just exploded!!
Attempt number two is more like a heavy duty set of slip rolls the two lower rolls being made from roller bearings and the top roll from steel bar with a removable die.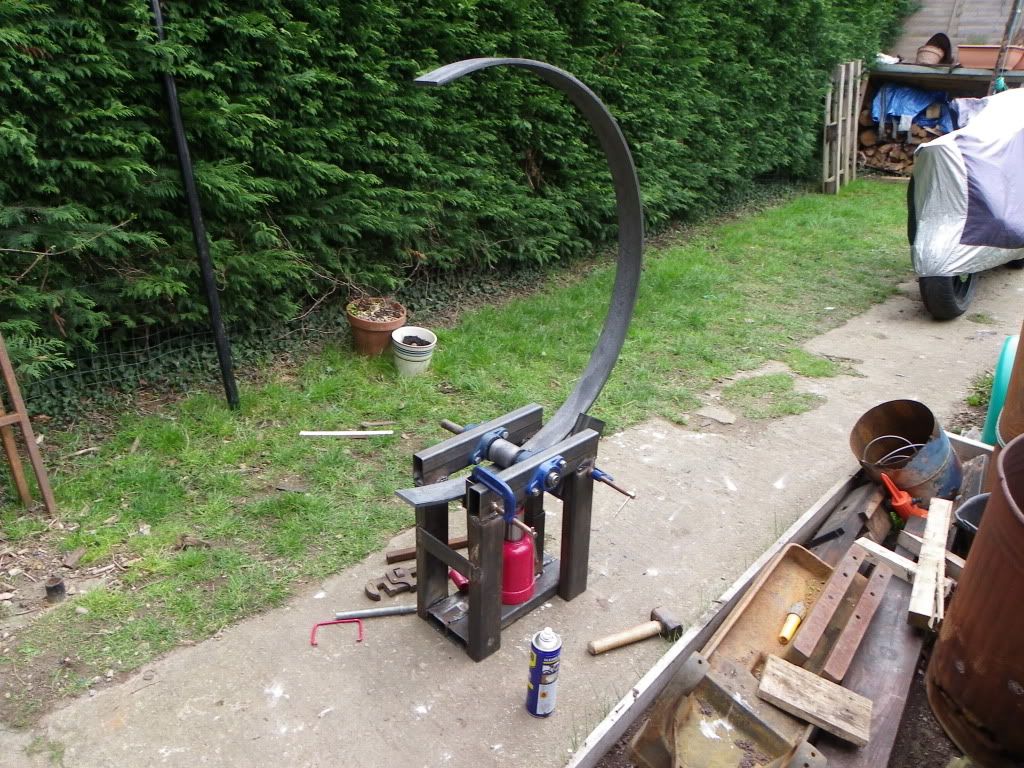 For the rims I have gone for 75mm wide 10mm thick flat steel stock, With the steel placed in the "rim roller" pressure is applied to the steel with the bottle jack and the rim rolled through,The process was repeated several times until you end up with a ring! With this process I find its all a little trial and error as there is a fair amount of spring back so its just a case of keep applying small amounts of pressure untill you achive the required diameter I use a ratchet strap to pull it all together and then G clamp both tabs.
The next task is too mark where you wish to cut the rim so the two ends meet in the curve and then weld!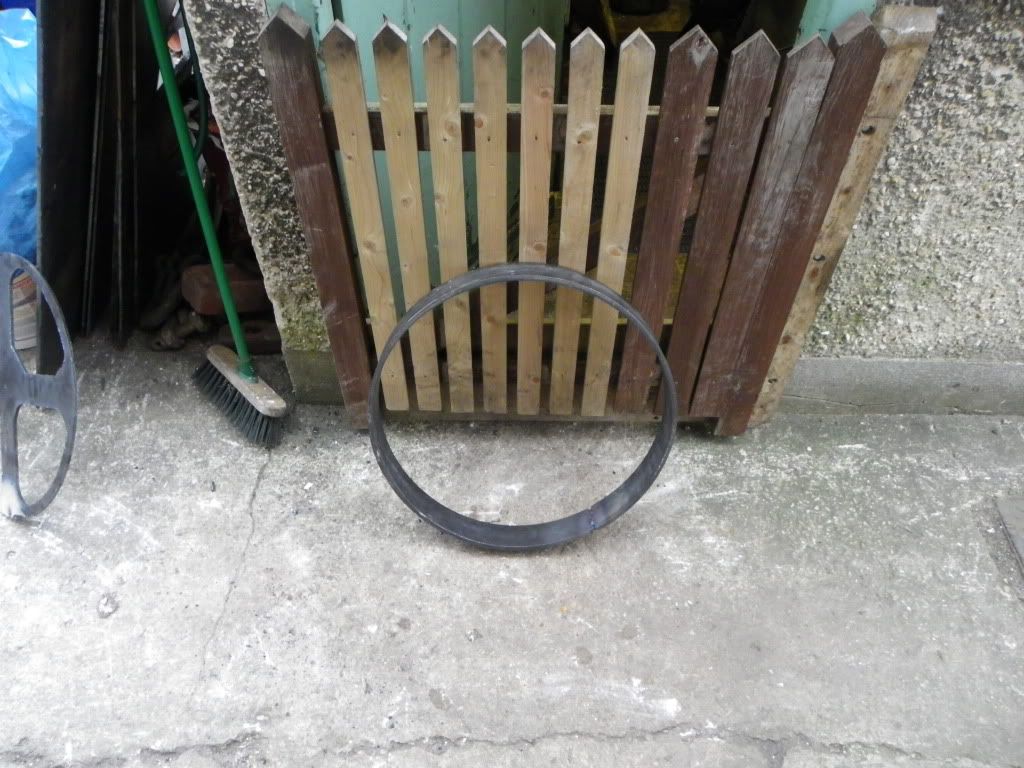 With the rims made the next task was the wheel centres now again i have gone for fairly heavy guage steel at 6mm using a plasma cutter and a template these where cut out in a few minutes (sorry no pictures i was in a rush doing this over a couple of dinner breaks) The down side to using the plasma cutter against a water jet is there can be fair amount of clean up and patching required.
For the wheel hubs I used 75mm diameter steel blanks 75mm long,These are bored out to 30mm and once assembled will be reamed to size.
They have a 2.5 degree taper on the ends and a 3mm under cut on the bottoms to allow them to sit into the wheel centers.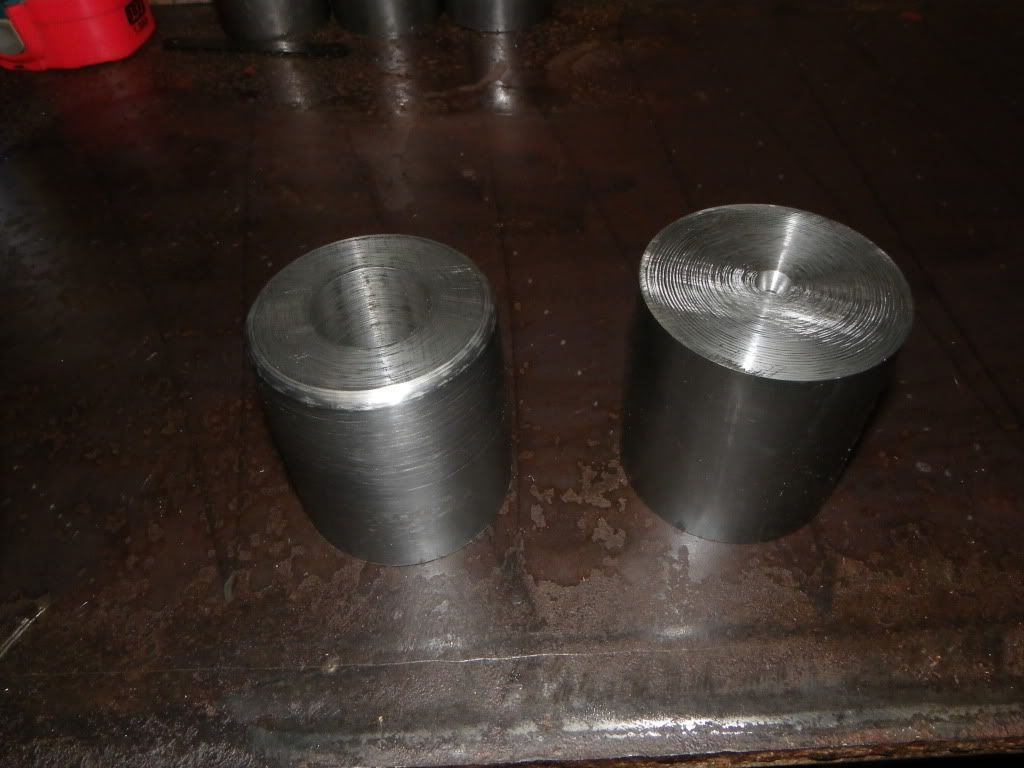 The ribs are simply 20mm wide 6mm thick flat stock cut to size and again will be welded in place.This is the progress so far i have a nice lump of half inch thick steel plate which im going to use at the welding jig so nothing moves while i weld eveything up.
Now they are far from perfect and its going to be a bigger challenge to make them look like cast iron wheels but for a lowish cost and a little effort why not make your own wheels instead of paying for over priced rubbish on ebay.
More pics to follow cheers Gaz