Hi All,
I have just taken delivery of my new addition - a 1931 Petter Handyman. It spent it's working life on the Isle of Wight, and was originally sold to John Fowler of Leeds (presumably to power a Fowler Cement Mixer).
I bought the engine from a really nice guy on the Isle of Wight, who had owned it for several years, but never really done anything with it.
Here are a few photo's of how the engine arrived this morning in the pouring rain!:
The engine was purchased over the phone without having seen it in the metal (only via photographs), but I was advised it was complete, and that it was a runner. Having checked the engine over via the photographs and spoken with the guy several times a deal was done, and I made arrangements for it to be delivered to me at a cost of just £66 which I think is a bargain.
This is how the engine looked when unpackaged: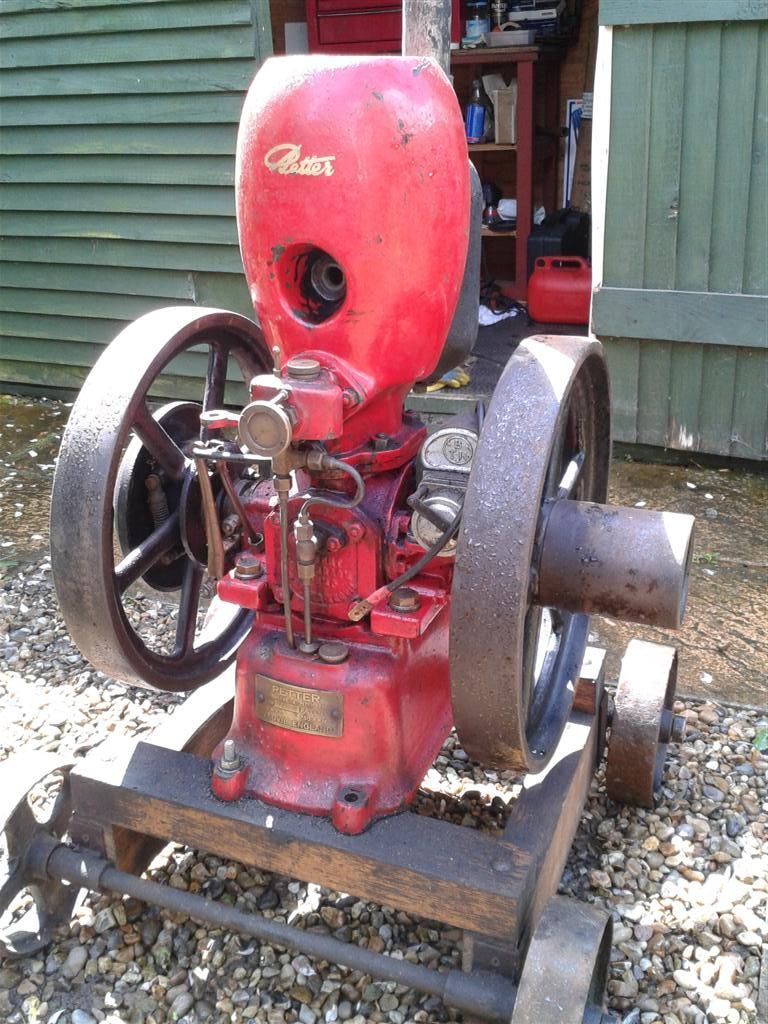 It was indeed complete, right down to the original wine glass drip feed oiler and cast iron magneto gear cover. The magneto also has a strong spark. After an afternoon spent degreasing the engine, removal of the engine reed valve housing to inspect the internals were in good order, and a general check-over, I found the engine is in great shape. The main bearings, big end and little end bearings are in excellent condition, and the engine has good compression.
Having satisfied myself that the everything was as it should be, I oiled her up, put some fuel in the carb and gave her a swing. Second swing she fired up and ran beautifully. Here are a few photographs of the engine all cleaned up and running: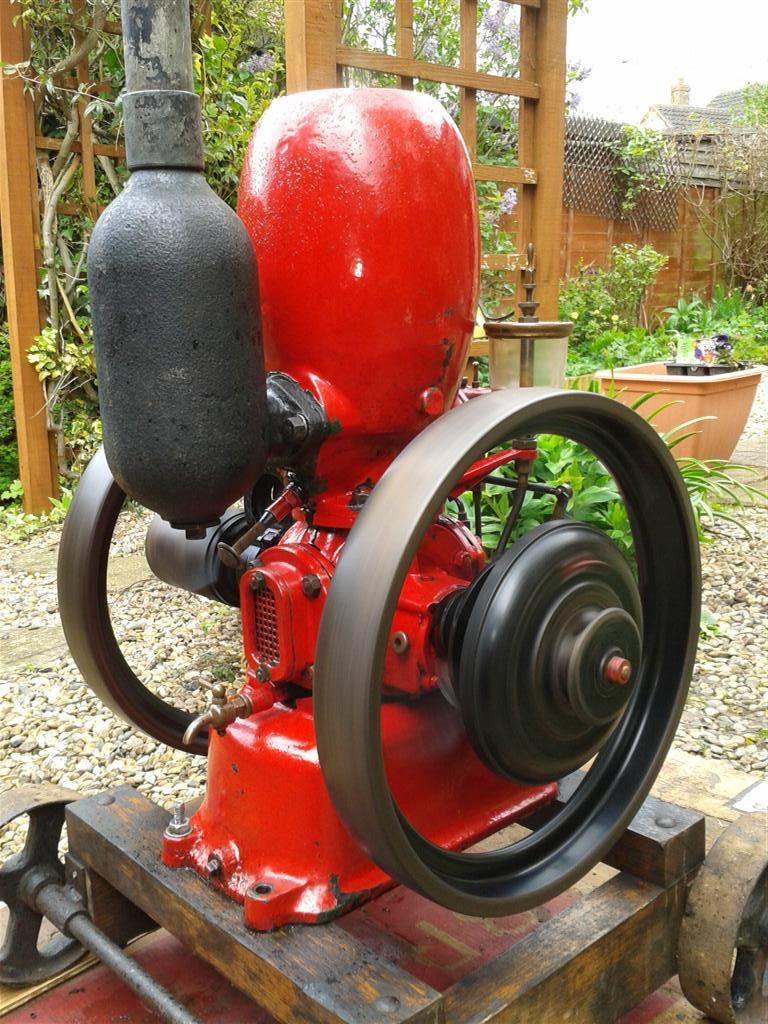 Here is a video of it running for the first time in my ownership this afternoon:
http://www.youtube.com/watch?v=abXITgKOU74
All in all, I am very pleased with my purchase. Couldn't have gone better really :cheers: